Daren Pfeifer was a touring member of Hollywood Undead. He played live acoustic drums during concerts. He does not wear a mask. Daren is a classically trained percussionist, having played in a philharmonic orchestra. He attended Baylor University in Waco, Texas.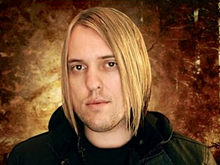 For unknown reasons, Daren is no longer the touring drummer of Hollywood Undead. He was replaced by Tyler Mahurin in late 2014.
Ad blocker interference detected!
Wikia is a free-to-use site that makes money from advertising. We have a modified experience for viewers using ad blockers

Wikia is not accessible if you've made further modifications. Remove the custom ad blocker rule(s) and the page will load as expected.